This post is also available in: Italiano
In the times we find ourselves in, you have to tread lightly when you say Tailoring.
A term that implies the essential presence of a craftsman, the tailor, in the making of made-to-measure clothing and accessories, or custom alterations on prepackaged garments.
Some sartorial work, then, reaches truly advanced levels of handwork: one of these is crochet work.
And today, for you, I will be a testimonial for the wonderful new "crochet" handkrafted pocket squares by the DM Ties workshop in Pontecagnano-Salerno.
Let's find out!
---
The new "crochet" pocket handkerchiefs DM Ties
Here they are, right away, the new handmade "crochet" pocket squares, made in DM Ties!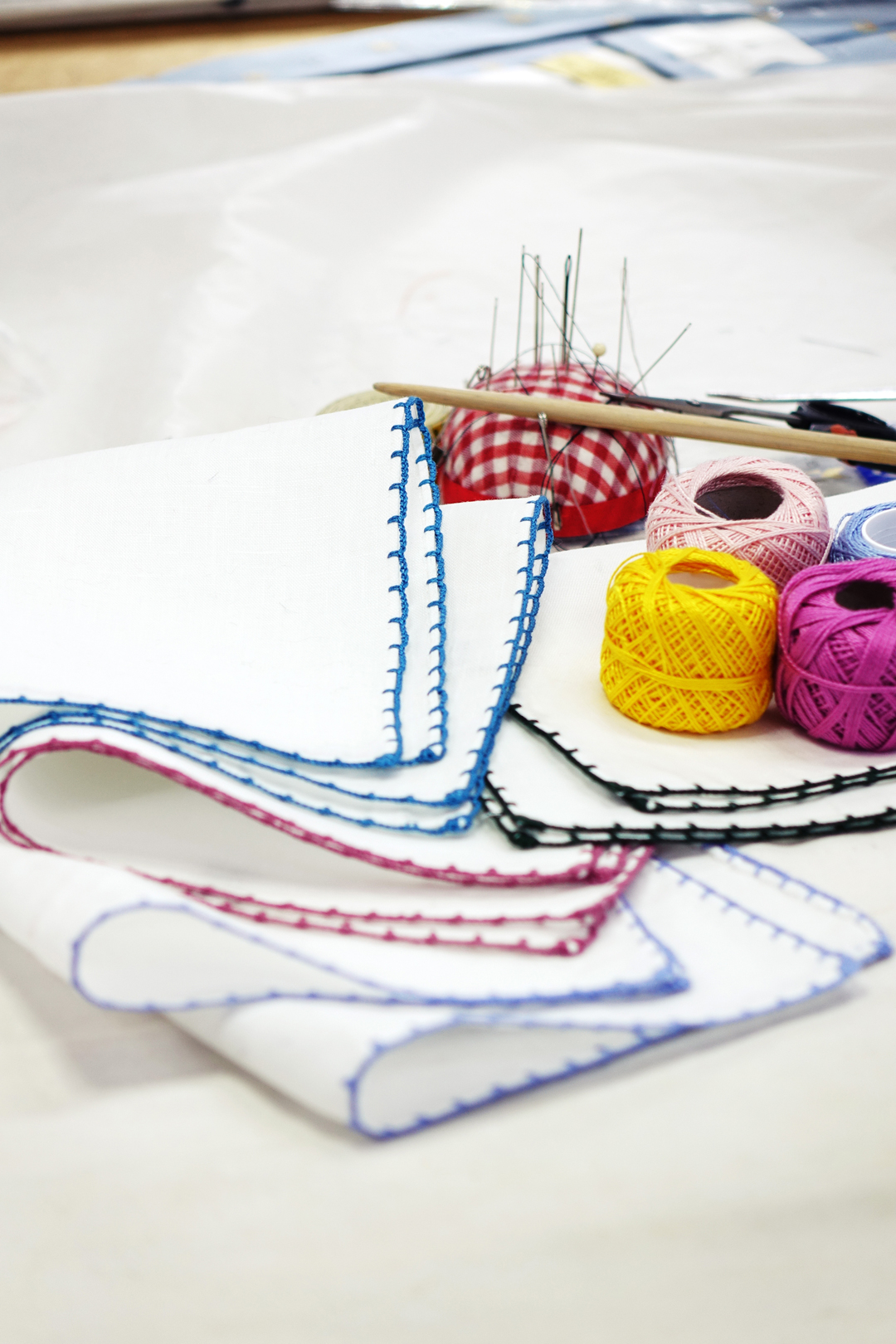 Starting today, you can find them online at the dmties.it/en store.
These wonderful handkerchiefs are made of pure Italian linen batiste, handcrafted and embellished with "crochet" embroidery.
Batiste is a type of very fine, transparent, and light fabric with a soft hand, made of canvas-weave linen.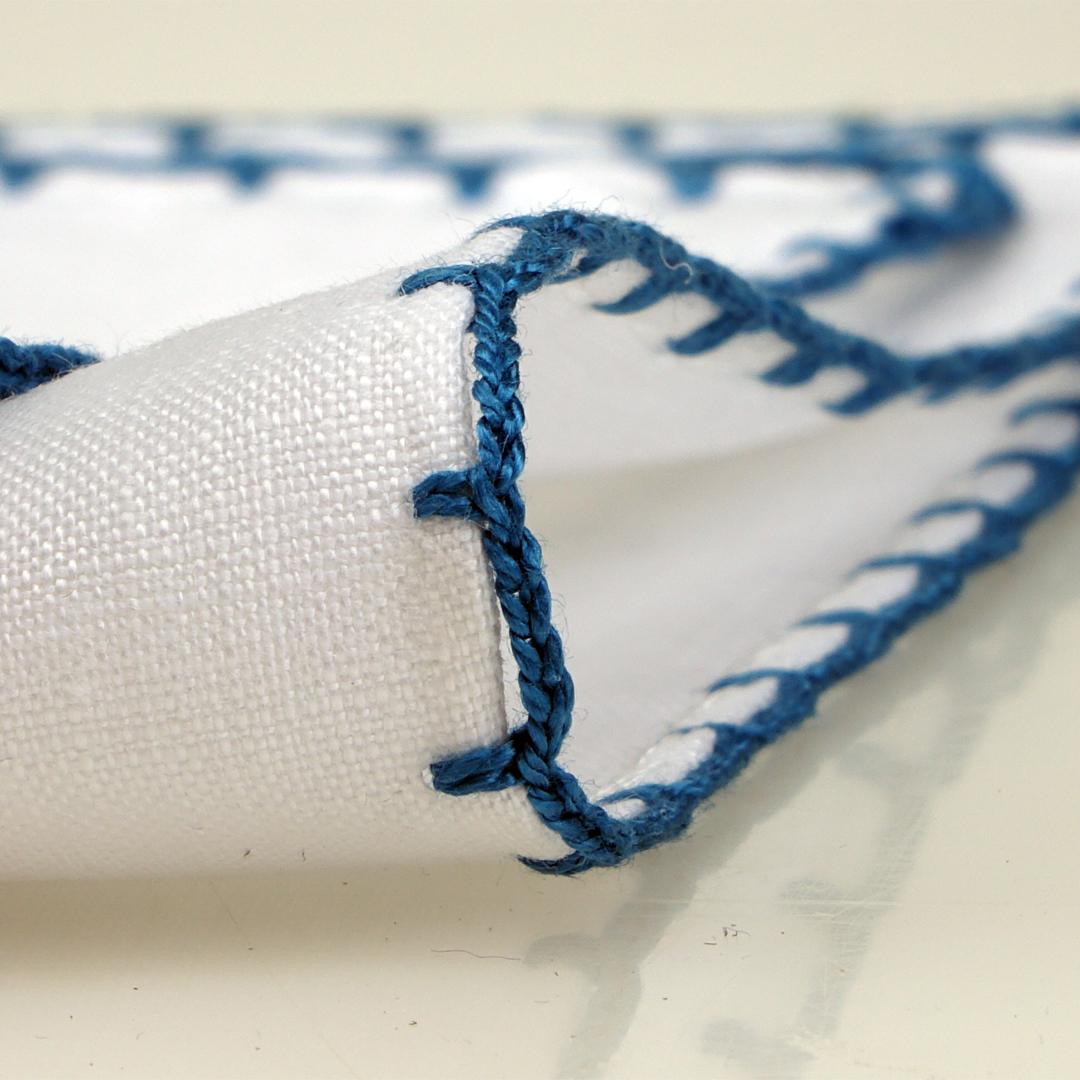 An enchantment of noble and natural materials, meticulous and refined handwork. A garment of unique style and fine quality.
"Crochet" embroidery: what it is
Crochet is sophisticated embroidery that can only be done by hand, only with the passion and skill of experienced tailors.
Crochet is done using cotton yarns, and online you can find them available in many colors, so you can safely construct the perfect match with your tie or outfit.
If you join the DM Ties Club, in addition to countless benefits, you instantly receive a 15% discount that can be used immediately on the purchase of any product online, even new pocket squares, excluding products in the Outlet category. You will then receive a free handmade silk eyeglass case or silk keyholder against the thresholds of 150 and 75 euros spent, respectively.
To miss this handkerchief would be a real shame.
---
The tailor: who he is
The tailor is a craftsman with whom you reason about making a custom-made garment or accessory: together with him, based on use or simply a desire, you make the choice of style, fabrics, colors. Then he takes your measurements, creates a paper pattern, traces the silhouettes onto the fabrics, cuts them according to the marked measurements and lines, and finally, hand and/or machine sews the expected garment or accessory using luxurious drapery in rolls, by the meter, of selected qualities.
Traditional tailors are increasingly valuable and rare.
DM Ties tailors
DM Ties, a Pontecagnano tailor's store since 1994, is not a multinational company organized into an extensive production chain, but is a small store nestled in lush countryside, where tailors and managers accommodate the quirks and needs of many gentlemen from around the world.
A solid reality that has been rowing the same boat for almost 30 years. Direction: beauty and quality made in Italy!
Everyone knows each other, and there are no architectural barriers in the laboratory that prevent contact and dialogue among all workers.
Their work is marked by passion and craftsmanship, but also by friendly chats between basting, sewing and ironing. Jokes, opinions (quarrels!) and then there are the fragrances, sounds and colors of the seasons that follow one another and envelop this workshop.
Stuff from another time!
But the company, while traditional in nature, is also far ahead technologically, investing for years on the development of the web/digital sector: this is demonstrated by the ecommerce for now almost 15 years online; this Blog you are reading; the many activities on the main social networks and, recently, also a peppery online B2B that allows retailers and daring admirers to do co-business with the Pontecagnano tailor's shop.
READ: GET INVOLVED WITH B2B DM TIES
The essence of handmade in the new crocheted pocket squares DM Ties
ultima modifica:
2022-06-17T15:58:27+02:00
da