This post is also available in: Italiano
Guys, I am writing this article just to tell you that you cannot miss the new "wild" DM Ties!
They are unique and…won-der-ful!
The new raw silk shantung DM Ties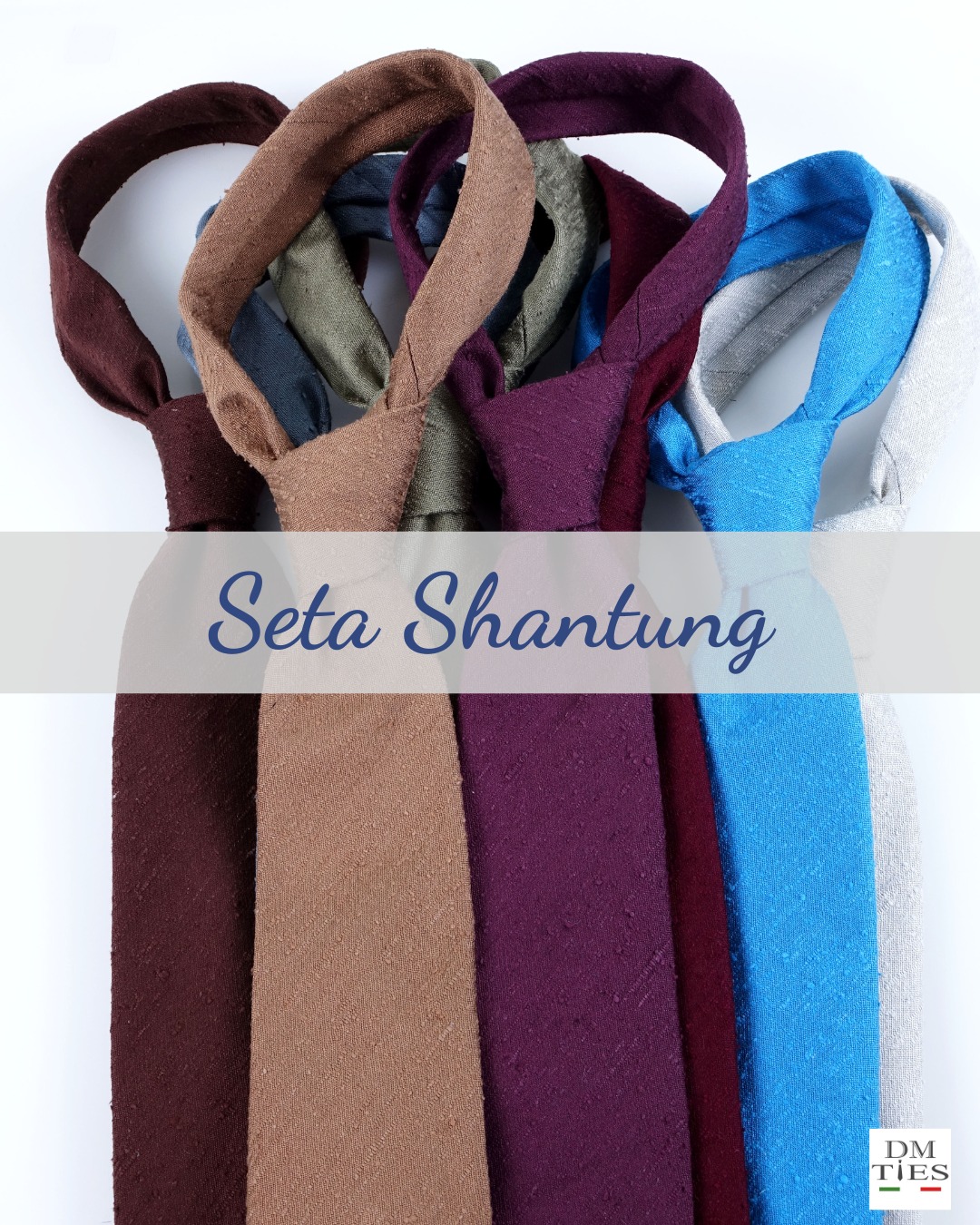 They have only been online for a few days and are already driving many tie admirers crazy.
An innovative fabric, shantung silk, which I have already told you about.
READ: CRAVATTE IN SETA SHANTUNG: PERFETTE IN INVERNO!
These just posted on the dmties.it store are noteworthy because they are in new hues, perfect for this fall.
100% "raw" shantung silk
unlined and hemmed by hand in the DM Ties workshop in Pontecagnano, Italy
unprecedented autumnal hues
suitable for every occasion
Made in Italy, naturally
The raw look of these new shantung silk ties makes them suitable for the office, for a drink in the city, and for a wild walk in the mountains with your handsome dog!
Here are some shantung silk ties you can find online at dmties.it
Interesting facts about DM Ties shantung silk ties
Did you know that an unlined tie can only be made by hand?
The inside of these ties is stripped of the core and lining.
READ: COS'E' L'ANIMA DI UNA CRAVATTA?
A tie, deprived of its innards, becomes a product to be treated with extreme care and expertise: its closure, without core and lining, in fact, can only be done by hand, with highly tailoring work.
The hand-stitching techniques adopted at DM Ties are ancient and steeped in history.
The tie, thus, becomes unique and valuable and cannot help but overwhelm you with refined style and surprising elegance.
What's the wait?
And, remember, if you join the DM Ties Club you can purchase them with an exclusive 15% discount!
The wild allure of shantung silk in the new DM Ties raw silk ties
ultima modifica:
2022-10-11T16:45:10+02:00
da