This post is also available in: Italiano
Hello everyone!
Are we ready to learn about the color trends for the upcoming 2022 2023 fashion season?
The first and unfailing appointment is with the Pantone Institute, which guides us in the choices to favor during the winter season.
The Pantone standard is one of the benchmarks when it comes to colors. It is a system using codes to identify colors, employed to simplify the creation, export and printing processes. Pantone provides a universal color language that enables brands and manufacturers to make critical color decisions at every stage of the workflow.
The proposed colors for 2022/2023 reflect our need for harmony and tranquility and at the same time provide an opportunity to express our individuality, unrestrained.
Leatrice Eiseman, executive director of the Pantone Color Institute tells us about it:
Looking to the future, we see two emerging paths that, although completely different, are inevitably interconnected.

This intense dichotomy manifests itself in our color choices for fall-winter, where we see bold colors that lend themselves to exaggerated statements and reflect our desire to embrace life with full vigor, yet blend with a range of neutral and natural tones that embody a sense of calm and restraint and satisfy our need for harmony and tranquility.
But now let's see them in detail these proposed shades for 2022/2023, which we will most likely see in London in the collections for Fall/Winter.
5 in all: 10 relate to next fall-winter's distinctly trendy palette of shades, the other 5 are less pushed, classic and timeless with versatility for all seasons.
The 10 Pantone colors of the upcoming London Fashion Week, Fall/Winter 2022/2023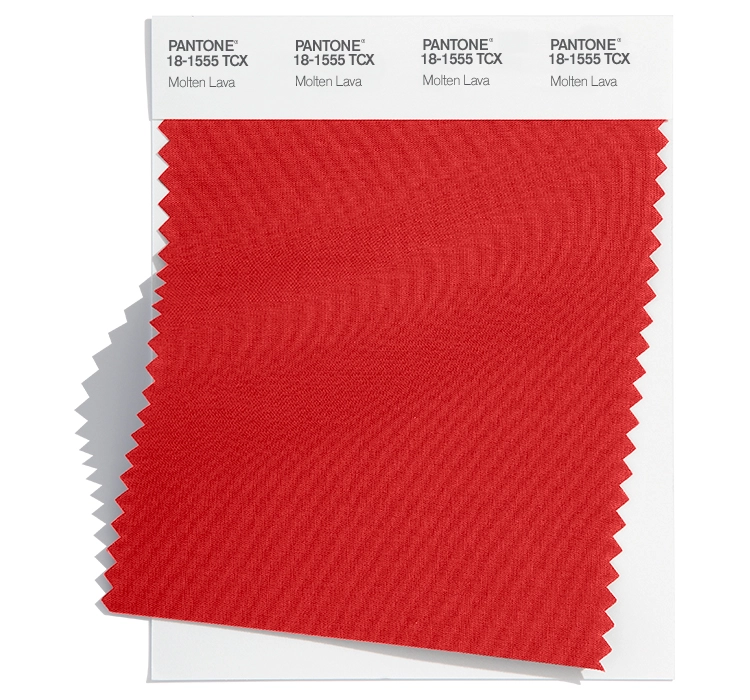 PANTONE 18-1555
Molten Lava
A fiery red tone whose intensity shines ardently.
– Hexadecimal code: #b5332e
– RGB code: 181 51 46
PANTONE 16-1460
Dragon Fire
It shines with energy and excitement.
– Hexadecimal code: #FB6D44
– RGB code: 251 109 68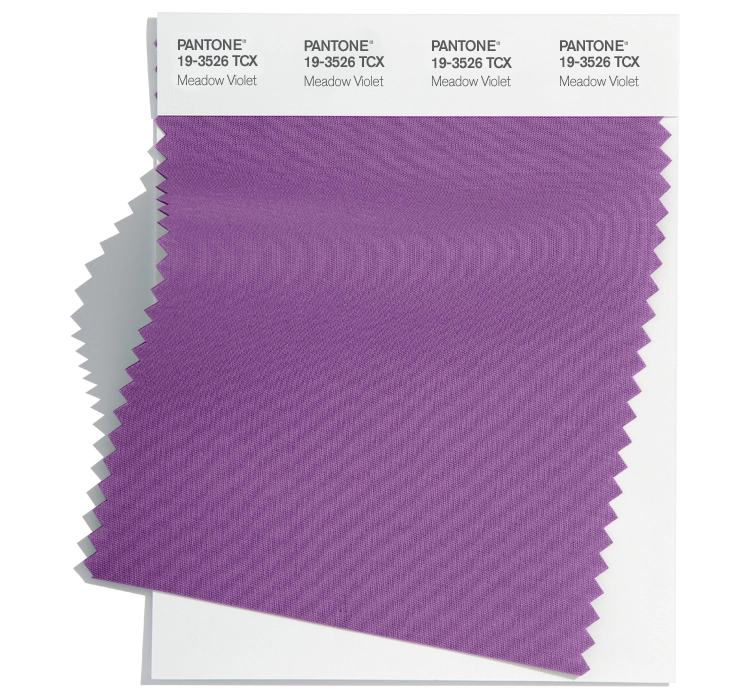 PANTONE 19-3526
Meadow Violet
Magic that enchants and intrigues.
– Hexadecimal code: #734D85
– RGB code: 115 77 133
PANTONE 18-6026
Abundant Green
An emblematic green with lush foliage.
– Hexadecimal code: #316c47
– RGB code: 49 108 71
PANTONE 14-0952
Spicy Mustard
Pungent and surprisingly exotic.
– Hexadecimal code: #d8ae48
– RGB code: 216 174 72
PANTONE 17-4032
Lichen Blue
Inspired by nature, it evokes serenity.
– Hexadecimal code: #5D89B3
– RGB code: 93 137 179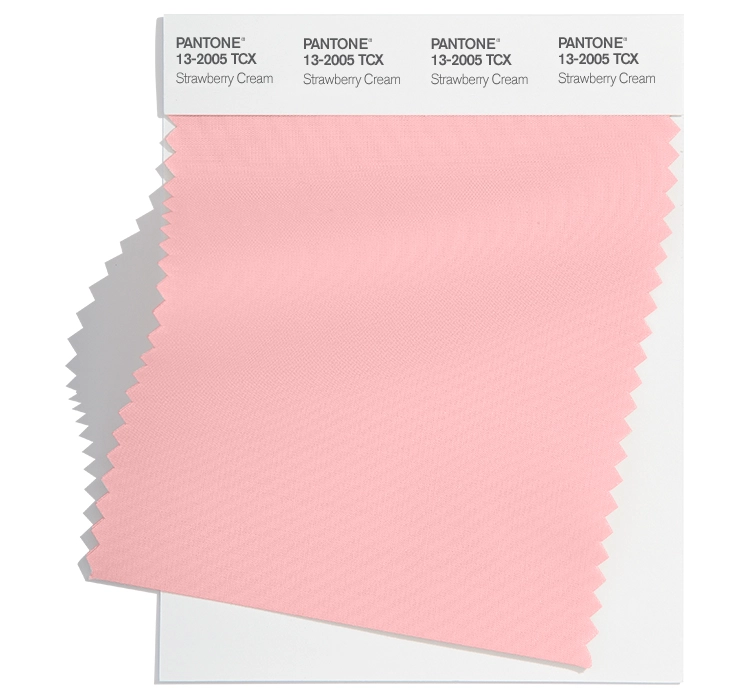 PANTONE 13-2005
Strawberry Cream
A lightly infused sweet pink.
– Hexadecimal code: #f4c3c4
– RGB code: 244 195 196
PANTONE 14-4618
Waterspout
Purifying, refreshing and regenerating.
– Hexadecimal code: #96d8de
– RGB code: 150 216 222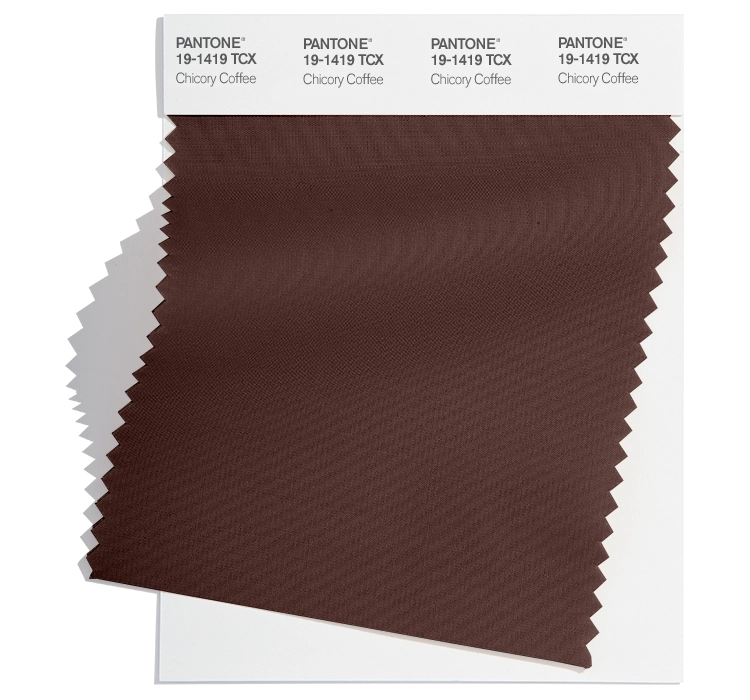 PANTONE 19-1419
Chicory Coffee
A roasted earthy brown.
– Hexadecimal code: #4A342E
– RGB code: 74 52 46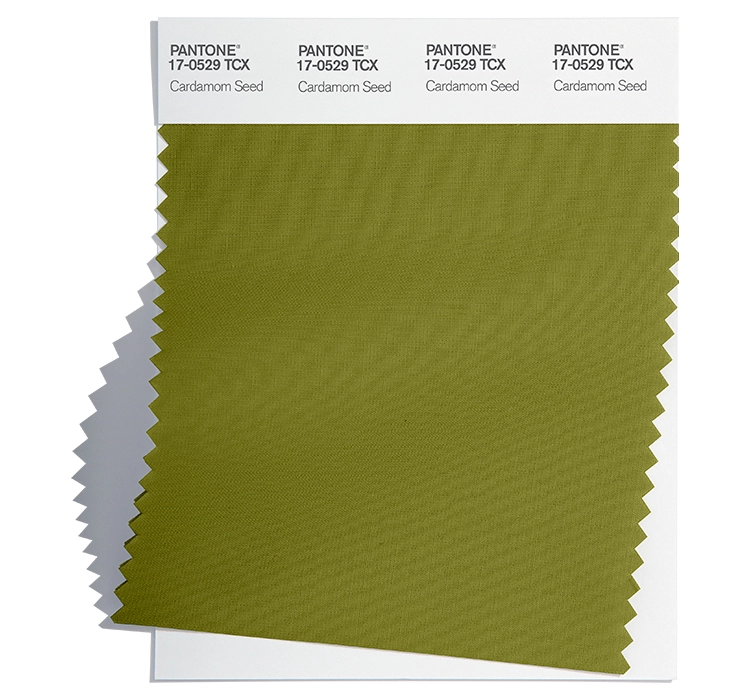 PANTONE 17-0529
Cardamom Seed
An herbal and citrus pod.
– Hexadecimal code: #757331
– RGB code: 117 115 49
Pantone Classics 5 colors of the upcoming Fall/Winter 2022/2023
PANTONE 12-1403
Tapioca
Creamy. It warms and comforts.
– Hexadecimal code: #DFD1BD
– RGB code: 223 209 189
PANTONE 15-1040
Iced Coffee
An inviting creamy brown.
– Hexadecimal code: #B18F6A
– RGB code: 177 143 106
PANTONE 16-1347
Peach Caramel
A warm and delicious sweet peach.
– Hexadecimal code: #C5733D
– RGB code: 197 115 61
PANTONE 19-4021
Blueberry
A deep, dark indigo blue.
– Hexadecimal code: #2C333E
– RGB code: 44 51 62
PANTONE 18-4006
Quiet Shade
An understated and robust gray tone.
– Hexadecimal code: #66676D
– RGB code: 102 103 109
Pantone: the trend colors for next fall winter 2022-2023
ultima modifica:
2022-08-23T09:00:00+02:00
da