This post is also available in: Italiano
Enjoying the prestige of a unique handmade product is a luxury nowadays. From today – April 22, 2021 – DM Ties offers as a gift, as a gadget on some purchases, its wonderful pure silk glasses holders handcrafted in its workshop in Pontecagnano close to Naples, the only headquarter in Italy.
Let's find out what it is.
How to get the free glasses holder
With a minimum purchase of 100 euros you will receive, together with the products you are buying on dmties.it, a handcrafted glasses holder among those available in the shop, while stocks last.
A very convenient threshold to have this delightful artisan case for free, considering its value of at least 30 euros. The company is proud to give you this gift. The edition is limited, do not miss it.
The handcrafted glasses holder DM Ties
The DM Ties' hand-made silk glasses holder is a sought-after gadget that only you will have. A connoisseur knows the value of such a product.
Ideal for storing your glasses on your desk, perfect in your purse or jacket pocket.
From today, the company pays homage to glasses cases with purchases on its online store, to remind you that traditional Italian tailoring can go back to being what it used to be, the one in which you can also go to the tailor.
Italian craftsmanship is a world heritage, to be preserved and sustained, a healthy refreshment for culture.
How it's done
The DM Ties glass holders are made using silk scraps derived from workshop processing. The silk used is Made in Italy.
Here is Marta, in a video that documents skills and professionalism in the main steps necessary for the production of a DM Ties eyeglass case.
The inside is lined with fabrics that can be in the same external silk, or satin silk. The delicate internal silk surface protects the lenses from minor scratches.
Hidden between the internal lining and the visible external silk, there is a core in raw cotton canvas to give greater shape, the right body and so protection and support to the case.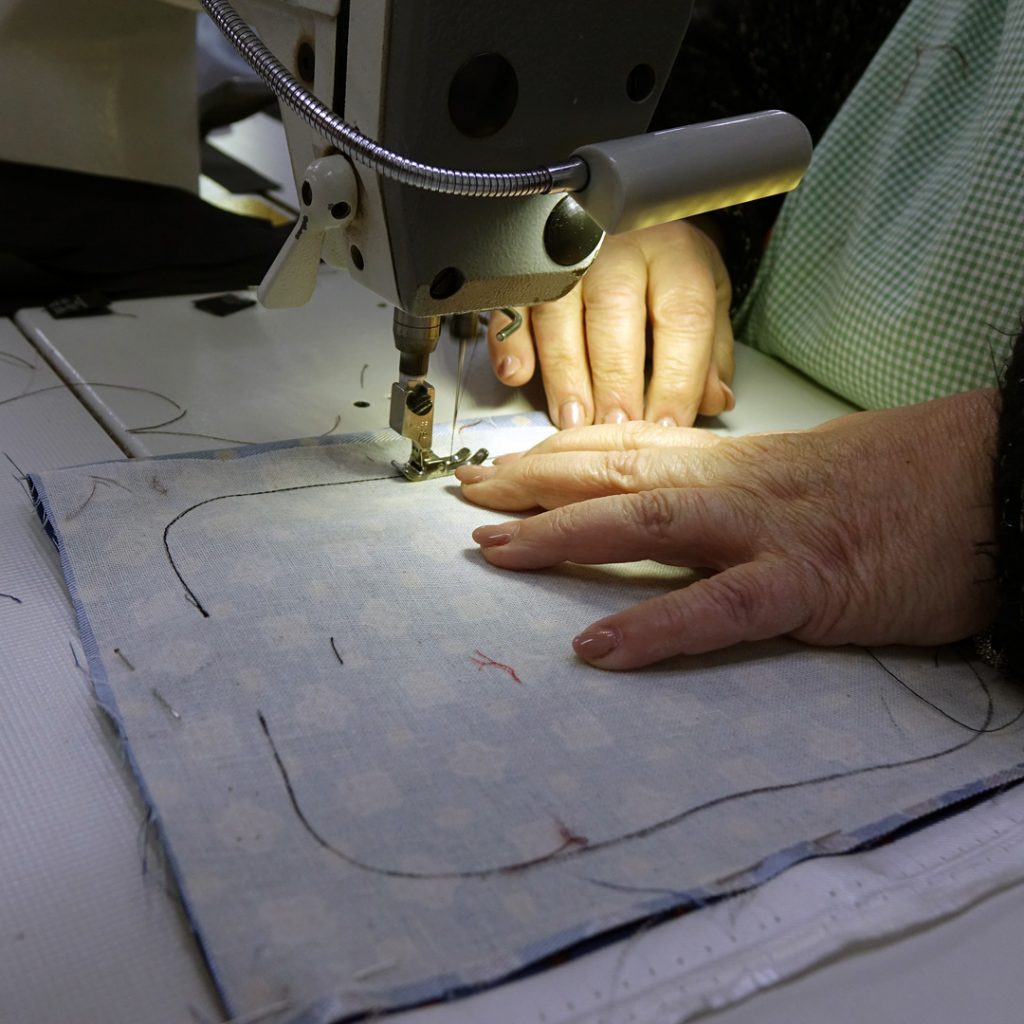 There is a bar-tack as seal for the glasses holder, the same one we make on the neckties which is hand-sewn by the embroiderers to hold the fabrics sewn together, just like with the neckties.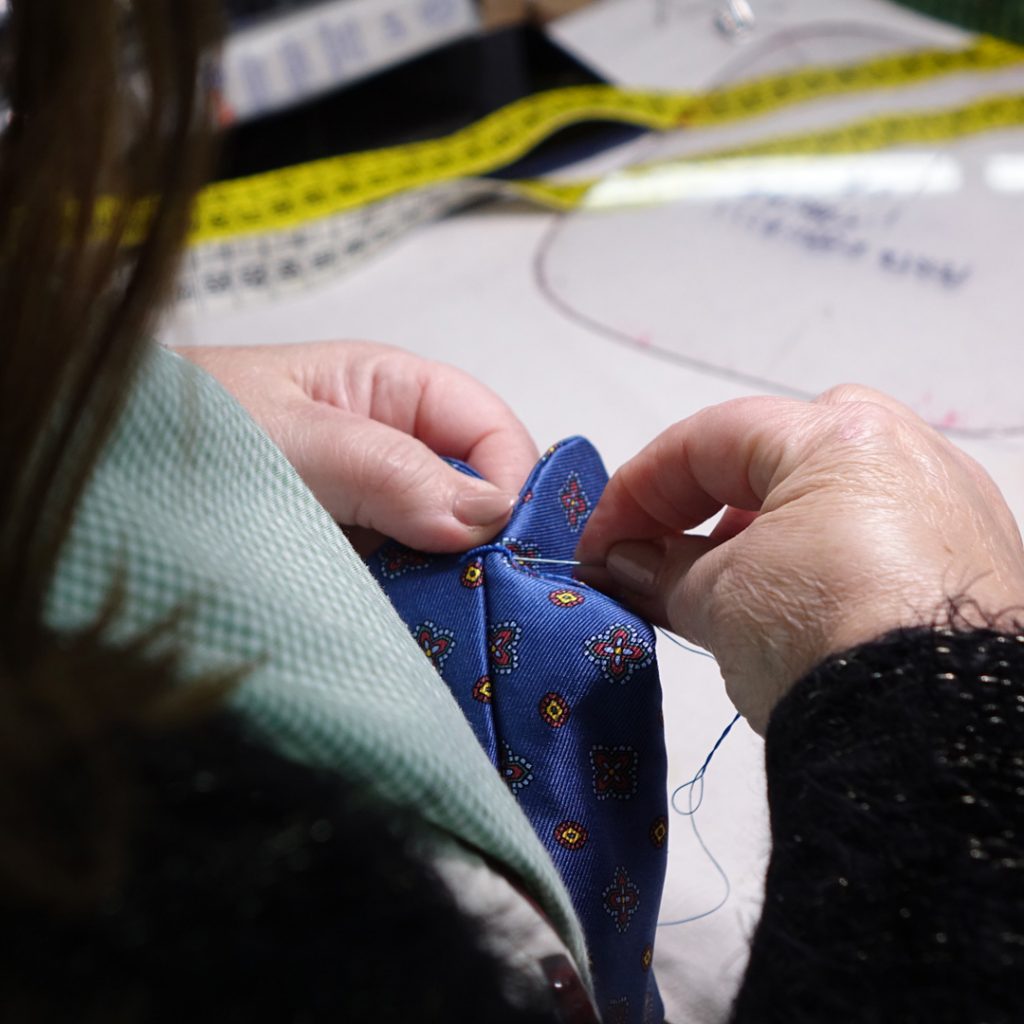 The bar-tack is an element that uniquely distinguishes tailoring.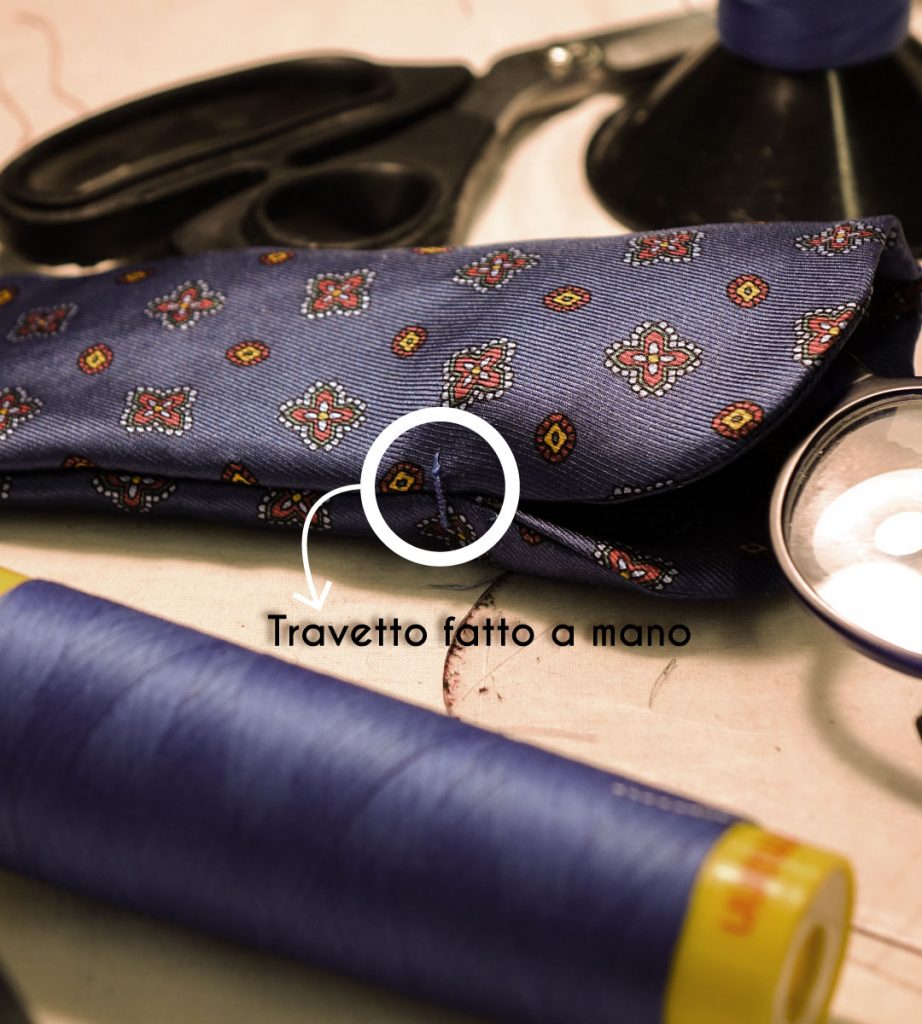 NOTE: the photos in this article represent only some of the eyeglass holders available in the shop. The eyeglasses case that you will receive at home for free will be selected by the DM Ties staff.
Handmade silk glasses case holder: pocket luxury, now free
ultima modifica:
2021-04-22T12:40:26+02:00
da