This post is also available in: Italiano
From April 20 to April 30, 2023, there's a tempting savings opportunity at the Pontecagnano tailoring house to renew your wardrobe with lots of new spring, summer or evergreen accessories!
The new DM Ties time promo: find out and take advantage of it!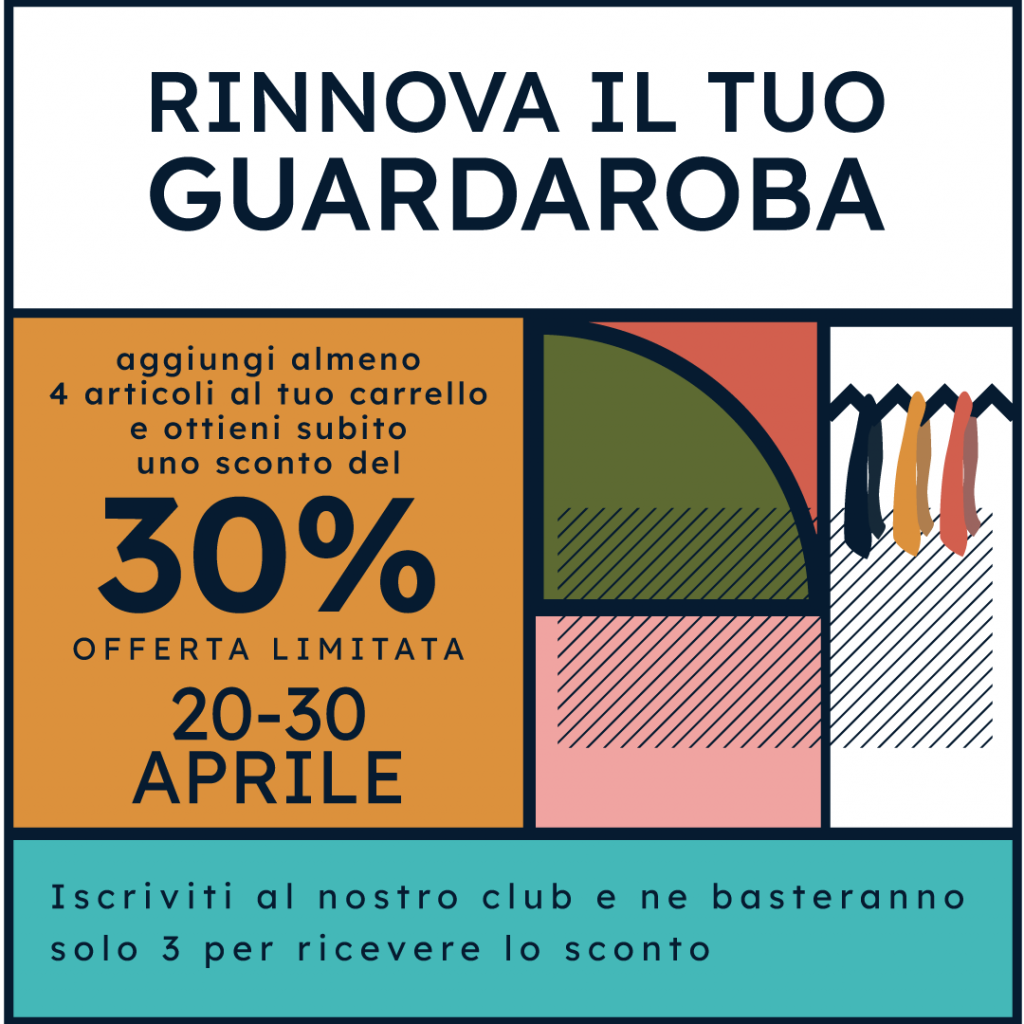 Only 10 days unlimited 30% off by purchasing at least 4 products from the webstore dmties.it, Pontecagnano's online tailoring of handmade ties and accessories, since 1984.
The discount is automatic, upon reaching at least 4 products in your cart.
Reserved for members
The minimum number of products in cart to access the promo from 4 becomes 3 for those who are subscribed, or join now, the DM Ties Club!
By becoming a member you will receive frequent opportunities, in advance, to really save money on the purchase of our handmade products.
WARNING
To access the Members-only promo, you must register at dmties.it
There is no time to lose. It expires on April 30, 2023.
Here now is a navigator to quickly reach all the categories of wonderful products you find in our online tailoring shop.
The other conveniences always offered by DM Ties
Shipping within Italy remains free as always, with no minimum thresholds, and in addition you can defer your purchases in 3 interest-free installments by choosing Klarna as your payment method. Superlative packaging and…proof of everything!
The opportunity is one not to be missed to make a major renovation of your wardrobe, to bring home handmade accessories with ancient tailoring processes, which Pontecagnano-Salerno tailors hand down from generation to generation, using fine Made in Italy silks and fabrics.
Promo 30%OFF to renew your wardrobe
ultima modifica:
2023-04-20T09:00:00+02:00
da